Cross Strap Lumbar Band Pavis 549
Cross Strap Lumbar Band Pavis 549
| | |
| --- | --- |
| Brand: | PAVIS |
| Product Code: | PAVIS 549 |
| EAN: | 8028718499314 |
| Availability: | In Stock |
61.00€

76.25€

Ex Tax: 57.55€


Válido de 21/11/2022 a 01/12/2022
The SELF-CARE Cross Banded Lumbar Band is designed to reduce pain and support the sacrolumbar area.

This band is composed of a double front band closure and 6 supports that perfectly fit the back. The force exerted by the 2 crossed bands, combined with the resistance of the flexible rods inserted inside the structure, provide a supporting action along the entire lumbar region.

In addition to being recommended for conditions such as low back pain, ischialgia and sciatica, this band can also be used during sports or in various strenuous or sedentary work activities.
Thanks to its elastic and breathable cotton fabric, it can be placed in direct contact with the skin.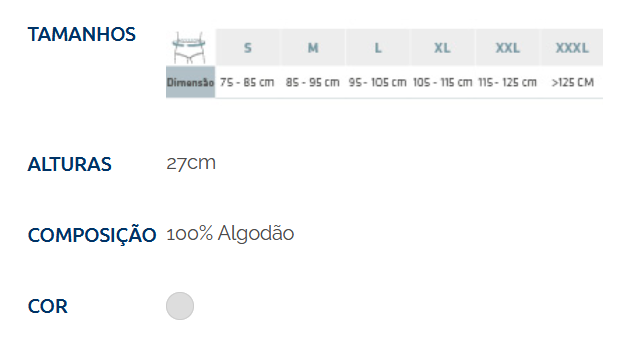 Delivery of this product will take about 4/5 working days.